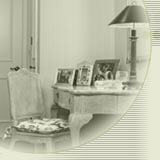 Open Weekdays from 9:00am-5:30pm, Saturday from 9:00am-5:00pm, Thursday and Friday from 9:00am-6:00pm
Established over 40 years ago, The Pine Shop is located at 5382 State Highway 7 in the east end of Oneonta, just east of the city limits. At our company's inception we sold unfinished pine furniture and have since grown to become your source for finished, and unfinished furniture in various wood species. Finishing is available at our shop in a choice of colors. Our collection of Amish furniture is available in various wood species and colors.
We now also carry quality upholstered furniture from several distributors, allowing customization of your order beyond just choice of fabric. Our friendship line includes very large selection of country fabrics.
Other items and services found at The Pine Shop include Oreck sales and service, mattresses by Restonic, mirrors, framed prints, lamps and colonial paints by Old Village. You can reach us at thepineshoponeonta@gmail.com or 607-432-1124.